HPHT Subsea Top Entry Ball Valve
The world first 7 1/16" subsea ball valve qualified at 15.000 psi and 400°F
Highlights
HPHT
Designed and qualified to 17TR8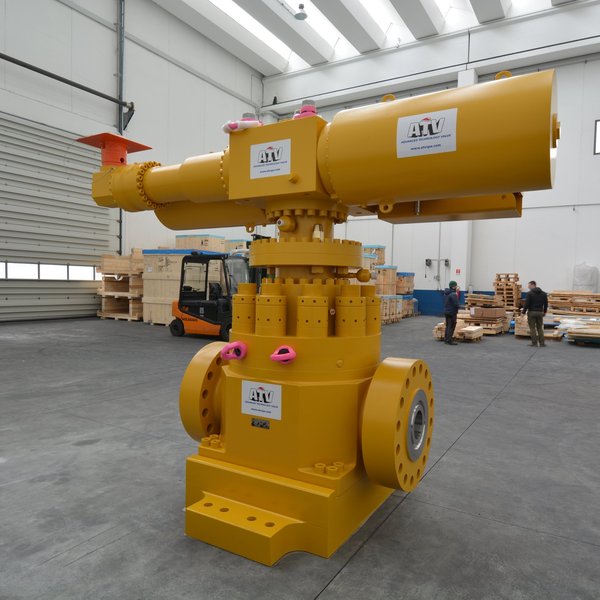 Deepwater hydrocarbon discoveries in recent years have been intechnically-challenging reservoirs, which require the implementation of newtechnologies for developing the fields. The development of high-pressure,high-temperature (HPHT) equipment is a major priority for future developments. Typicalchallenges faced by HPHT equipment design include pressure containment,material selection and seal technology.


ATV has a long history of designing, qualifying and delivering HPHT subsea valves.A very interesting case is a 7 1/16" Top Entry Ball Valves rated for15.000psi, Hydraulic and ROV operated, qualified for 400 °F (204 °C) and2300 m water depth, delivered in February 2017 to a major US Oil Company for aproject in the Gulf of Mexico. The valve has been designed and qualified to therequirements of a very stringent new Industry standard (17TR8 -"High-Pressure High-Temperature Design Guidelines"), introduced tocover the High-pressure High-temperature service conditions. The qualificationprogram has included extensive cycling also with temperature, high pressure gastest and hyperbaric test at ATV test facility to verify the valve performanceat the bottom of the sea during a period of several months.
Itwas the first ball valve ever qualified worldwide for these extreme conditions.
Don'ttake any risk and turn to ATV, the subsea valve leader. We have the expertiseto support your needs to develop technological solutions in high-pressure,high-temperature conditions.

Images