ATV deep-water Hyperbaric Chamber
ATV is operating a deep-water hyperbaric chamber with unique capabilities, one of the biggest available in the Oil & Gas industry.
This hyperbaric chamber, designed and manufactured with ATV internal resources, is suitable to simulate the operating conditions up to 4.500 meters water depth (450 atmospheres). The test facility is used by ATV for the qualification of its own large bore valves and actuators and is available to selected third parties for deep-water testing of their equipment.The main features are noted below:
Chamber design: vertical;
Internal diameter 2,5 m, overall internal length 6,0 m;
Depth rating 4500 m (450 bar);
Water temperature 4 ÷ 20 °C;
High pressurization rate;
Variable pressure control;
Several penetrations, suitable for high-pressure connectors.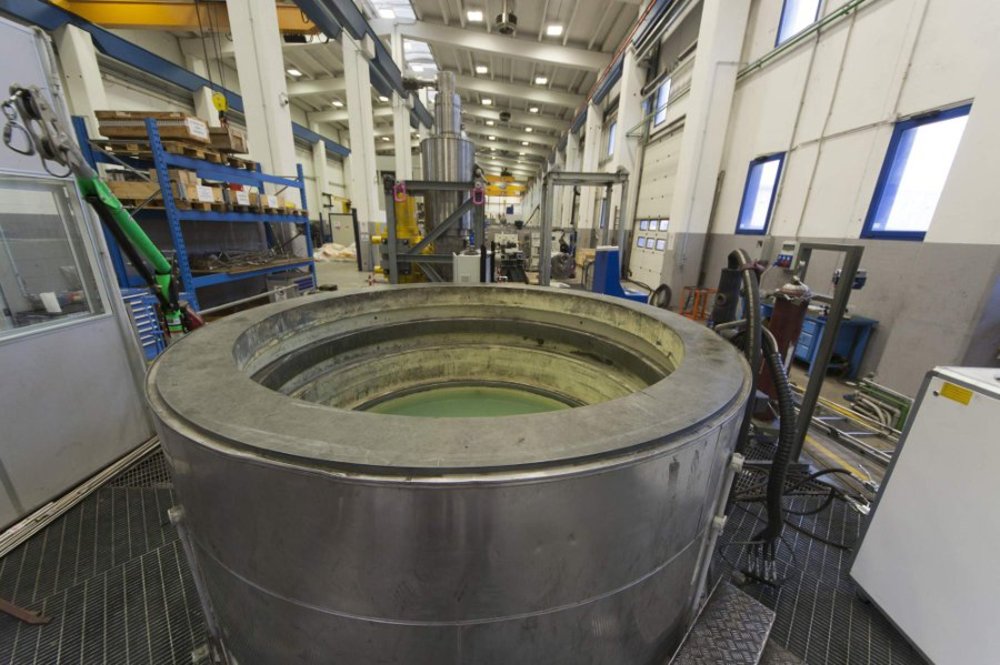 The test facility is equipped with ROV rotary tool package, HPU system, and state-of-art data acquisition system.

Web communication and local area network provides real time connection to customer for real time monitoring and control of test activities.

The closure can be removed in few minutes thus giving full access to the inside. The installation of the same will take less than 10 minutes.
The largest pieces, which can be introduced within the chamber, are those contained within a cylindrical envelope of 2,5 meters ID and 6,0 meters height.

The available Penetrations are suitable for high-pressure connectors: they can be used either for hydraulic fluids connectors (water, oil) or for electrical connectors (power or signals).

The chamber is fitted with two redundant pressure relief valves and one rupture disc calibrated to relieve the pressure when exceeding 470 bar.

The operation of the chamber is made from a control room where the operator can select the automatic mode (full cycle: secure the closure lock - fill the chamber - pressurize the chamber to a set level of pressure - keep the pressure for the required time - depressurize the chamber - empty the chamber - unlock the closure) or the manual mode with step by step operation.

All the chamber testing parameters (chamber pressure and temperature, time, etc) and those of the item to be tested are visible during the tests: then the data will be logged by a data acquisition system for the final test report.